So maybe you have noticed that some of your patients are having a bit of trouble getting on and off of your adjusting table, maybe your practice has a focus on elderly patients, those who are confined to a wheel chair, or extreme acute patients. Maybe you're a busy chiropractor who wants a table that doesn't require you to constantly bend over adding needless fatigue and injury to your own back. So you want to know is there an adjusting table that offers patient accessibility and benefits for your longevity as a doctor? Absolutely many adjusting tables come with a choice of Elevation, High-Low or even both.
What is the difference between the two types of tables?
Elevation is a feature that allows the table to raise and lower while staying in the horizontal position. For example the Hill HA90C.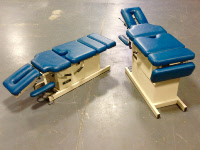 High Low tables have the surface you lay on go from the vertical position to the horizontal position while the patient is on the table. For example the Zenith 320.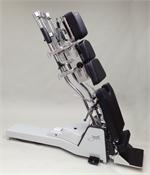 There are even a couple of tables that allow you to have both features. Like the Lloyd Galaxy Ultimate.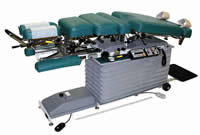 Many fear that because they have a table with either Elevation or High Low that they will sacrifice other options but that is not the case you still have all the options that you have grown to love on your stationary such as:
Forward Cervical Drop
Toggle Cervical Drop
Thoracic Drop
Lumbar/Pelvic Drop
Thoracic Breakaway Section also referred to as a Swingaway Abdominal Section
Tilt Head Piece
Elevating Headpiece
Cervical Circumduction
Adjustable Front Section
Adjustable Ankle Piece
Flexion
Flexion Headpiece
Added benefits for having a table that is handicap accessible not only include patient ease but you may qualify for a tax credit for the handicap accessibility act. For more information on the Disabled Access Tax Credit look at the tax credit form and speak to your accountant.
http://www.irs.gov/pub/irs-pdf/f8826.pdf
As always feel free to give us a call at 704-622-4089 with any questions and we look forward to working with you on your next table purchase.
Recent Posts
Do you wish you knew the pros and cons of an adjusting table? Don't you hate it when you buy an adj …

I'm sure we have all heard the saying that poor planning on your part does not constitute an emerge …

It's the start of a new year so it's time to brush up and fine tune some procedures with your staff. …